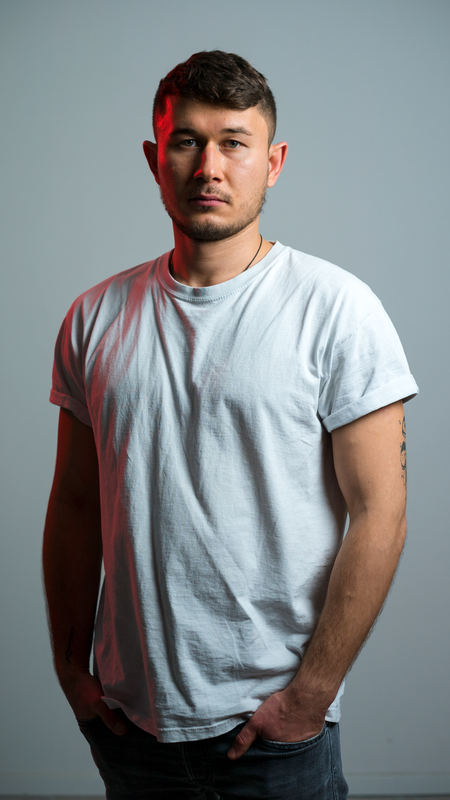 Wadim Hermann:
allesimmerbesser
DAS ZIEL
Wenn es das Ziel ist, sein Inneres auf einem Bild zu manifestieren, bleibt für die Art und Weise – für den Weg – viel Spielraum. So vielfältig wie das Leben selbst sind auch die Werke, die dabei entstehen, und so persönlich sind die Einblicke, die man dabei erhalten kann, wenn man nur genau hinsieht. Der oft überwältigende erste Eindruck besticht mit ausdrucksstarken Farben zu einem genaueren Hinsehen, was im Anschluss unbedingt neue Blickwinkel eröffnen soll. Denn die Komplexität lässt schnell eine Versessenheit zum Detail erkennen, welche in der Lage ist, jeden Betrachter auf seine eigene Weise in Erstaunen zu versetzen.
Bei der Wahl der Materialien greift der Künstler auf das zurück, was da ist oder von seinen Händen erschaffen werden kann. Ohne den Anspruch an die klassische Malerei außer Acht zu lassen, verschwimmt der Recyclinggedanke neben vielen anderen persönlichen Einflüssen wie Graffiti und Surrealismus zu einem äußerst individuellen Stil.
Wadim eröffnet ein Fenster auf heitere, vergangene Tage sowie auf trübe gelebte Erfahrungen und lässt dabei ein Mosaik von Collagen und Rätseln entstehen, die fließend ineinander übergehen. Hunderte Geschichten werden gleichzeitig erzählt und ergeben am Ende immer ein großes Ganzes. Die versteckten Zeichen und Symbole hinterlassen ein mystisches Gefühl von Unverständnis, was den Interpretationsspielraum weit geöffnet hält und zum Nachdenken inspiriert. So entsteht ein bereicherndes Gefühl, etwas gelernt zu haben, denn es steht jedem frei, in allem immer das Beste zu sehen.
THE GOAL
If the goal is to manifest one's inner being in a picture, much leeway remains with regards to the manner - the way - in which this can be done.The works that emerge are as varied as life itself, and the insights that you can gain are just as personal, if only you look closely enough. The often overwhelming first impression with its expressive colours prompts a closer look, which should, ultimately, open up new perspectives – for the complexity quickly reveals an obsession with detail, which will astonish each and every viewer in their own way.
When choosing materials, the artist falls back on what is already available or can be created with his own hands. Without neglecting the claim to classic painting, the notion of recycling, along with many other personal influences such as graffiti and surrealism, blurs into an extremely individual style.
Wadim opens a window to cheerful past days as well as gloomy experiences and, with them, creates a mosaic of collages and conundrums that flow into one another. Hundreds of stories are told simultaneously and always result in a whole picture in the end. Hidden signs and symbols evoke a mystical feeling of incomprehension, which leaves ample room for interpretation and inspires reflection. This creates an enriching feeling of having learned something, as everyone is free to always see the best in everything.
Studio:
Hellersdorfer Promenade 27 in 12627 Berlin